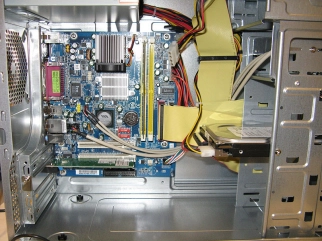 PC slow? Not starting up? If you are in need of a helping hand to keep your pc on form, TCRM can help. We repair various computer related items and pride ourselves in supplying a first class repair service for the equipment needed to stay in touch in the modern world.
Our engineers are real engineers with extensive knowledge of electronic systems which makes them experts in pc repairs not just someone who knows how to open the case on a laptop.
We know what we are doing, that is not always the case in this industry. So do not trust your PC repairs to you neighbours nephew who thinks a few weeks on a GCSE in computers makes him an expert, your PC is a complex bit of kit and needs professional care.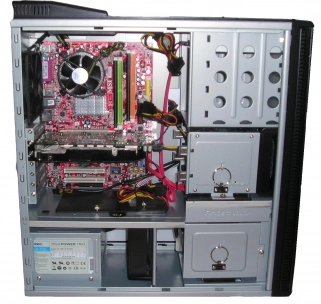 Our
modus operandi
(an unvarying or habitual method or procedure) is simple, we want to make sure your computer equipment is safe to use and fully functional, we always aspire to:
Fix the PC (or no fee).
Anti virus scan all PC's before they leave the workshop.
Patch all PC's to ensure thay are up to date.
Run and/or install our auto defrag system on all units.
Recommend any upgrades.
Keep you the customer informed.
You or your business needs solid working computer systems - and that is what we help provide.
Contact us
today, We fix PC's in the Bridgend Area.
Over time PCs can become slower as more and more unnecessary and even damaging programs work their way into your system. Spyware and viruses don't help matters and even not installing the latest patches from Microsoft can cause problems. If you've noticed your computer slowing down, taking an age to start up or shut down, then you would probably benefit from a TCRM Health Check.
Computer running slowly?
More and more popups Appearing?
Google searches not sending you to the correct site?
Computer crashing frequently?
Spyware problems?
Malware problems?
Virus problems?
We will take care of your PC problems with our 26 point Health Check and repair service. So what does the service include?
Operating system - patching with the latest updates and service packs.
Virus, malware and spyware scanning and removal. (We offer windows re-installation at an additional cost with a full Data backup and restore).
Removing unnecessary or outdated software that may be clogging up your computer.
Checking and, if required, correcting internet connection settings to improve performance.
Hardware diagnostic testing and cleaning to ensure everything is functioning correctly. This will include:
Power supply
PC/Laptop cooling fans
Hard drive(s)
Memory (RAM)
USB and peripheral ports
CD/DVD Drives
In addition to these services we also include a free anti-virus and anti-spyware installation if required.