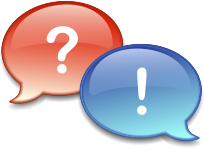 Frequently Asked Question number 1
Do we design and build web sites for Torfaen?
Answer: Of course, TCRM build web sites for customers all over the world. Builders and designers of SEO / Google friendly websites that help your business get found on the net. Torfaen Web Design or Toronto Web Design, we can help.
How do I check if my PC is short of memory?
Reveal/Hide Answer

The memory amount in a computer system can be checked in a number of ways. The following methods can be used for PC.1. When we start the computer we can see the BIOS messages. Along with BIOS message we can see the memory amount in KBs (Kilo Bytes). But in some systems this information is hidden. We can convert KBs to MBs (Mega bytes) after dividing it by 1024.2. We can see the memory after starting our operating system.

If we are running windows operating system then we can check it by running NotePad, Paint, Calculator and etc. Start any of the above mentioned programs and select HELP -> ABOUT from file menu. The last line of the dialogue box will show "Physical memory available to windows is xxxxxxx". This will also in KBs. xxxxxxx will be the amount of memory.3. We can see the memory using Task Manager. Press Alt + Ctrl + Delete and select Task Manager and select performance tab. In this tab you can see the total physical memory available, used memory and available memory. You can also see the total virtual memory available in Commit Charge (K) section. In task manager we can also see the number of processes and applications running.4. It also can be seen by going into control panel and selecting system.

What is hard disk fragmentation?
Reveal/Hide Answer
Defragging is process done to a hard disk in order to improve performance and recover some lost disk space. Defragging is an essential part of a PC's upkeep as it keeps all the data on your hard disk in an easily readable order. If a hard disk is left without defragging, then over time the disk will begin to lose performance and also slowly reduce the available capacity to data. As you will be aware if your hard disk is running slowly then this will affect the rest of the system performance, in all applications and especially in games, where frame rate is important.
How does Defragging improve performance?
When you defrag your hard disk you re-arrange the order in which the data is stored on the drive. The PC will arrange the data so that data that belongs together and needs to be read together is actually put in the same place on the drive. The obvious question here is why doesn't the PC store the data in the correct way in the first place? In an ideal situation (such as a blank disk) the PC would do these as a first option. However with the amount of data being deleted and wrote to the disk every second the PC it is no wonder that the data cannot be stored together.
Further information is available on the following link:
Deframentation Explained
What is a QR Code (Quick Response code)?
Reveal/Hide Answer

A QR Code (Quick Response code) is a two dimensional bar code designed to be read by QR barcode readers installed on smart phone and the like. Originally created in Japan QR Codes are appearing in magazines and advertisements in the UK. The information contained in a QR Code can be text, a url to link to a website page, a telephone number etc.

What are cookies?
Reveal/Hide Answer
A browser cookie is a small piece of data that a web site may place on your hard drive to keep track of certain information. Cookies generally fall into one of two categories: session or persistent. Session cookies are only used for the duration of your visit to a Web site, and are removed when you leave the site. Persistent cookies store data between visits to a site.
Further information is available on the following link:
http://www.pcpitstop.com/faq/cookies.asp
How do you determine a good cheese?
Reveal/Hide Answer
Ask a mouse
Further information is available on the following link:
WikiPedia Cheese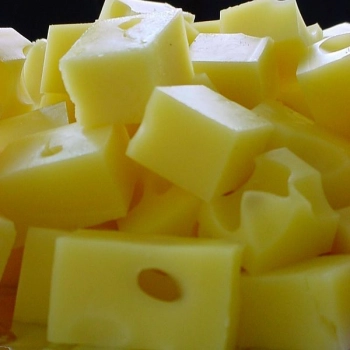 We specialise in :
E-commerce web sites.
Brochure web sites.
Web design SEO (Search Engine Optimisation).
Single page websites.
Web design in Torfaen, Tonyrefail, Tonypandy and Tony Curtis.
(In other words anywhere is the world)
So,
contact us
for the site your business or organisation needs.