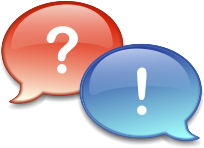 Frequently Asked Question number 1<br />Do we design and build web sites for Torfaen?<br /><br />Answer: Of course, TCRM build web sites for customers all over the world. Builders and designers of SEO / Google friendly websites that help your business get found on the net. Torfaen Web Design or Toronto Web Design, we can help.
How do I check if my PC is short of memory?
Reveal/Hide Answer
What is a QR Code (Quick Response code)?
Reveal/Hide Answer
What is hard disk fragmentation?
Reveal/Hide Answer
What are cookies?
Reveal/Hide Answer
How do you determine a good cheese?
Reveal/Hide Answer
We specialise in :
E-commerce web sites.
Brochure web sites.
Web design SEO (Search Engine Optimisation).
Single page websites.
Web design in Torfaen, Tonyrefail, Tonypandy and Tony Curtis.
(In other words anywhere is the world)
So,
contact us
for the site your business or organisation needs.