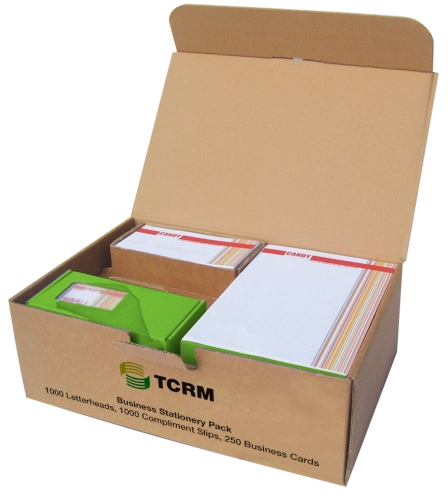 You may have got yourself a fantastic looking website (well if you got one from us you certainly have!) but what about your dealings with people in the real world? What about that first face to face meeting when you hand someone your business card, or that introductory letter to a potential new customer?
If you are looking for the cheapest deal on printing, then I'm sorry we can't help - but if you are looking for cost effective printing without compromising quality, then you need to talk to us.
We have over 20 years experience in the interpretation of company image on all forms of printed media including: business stationery, signage, vehicle livery, exhibition banners and promotional goods like mousemats and pendrives.
Ideal for business startups is our Business Pack consisting of 1000 single sided letterheads,1000 single sided compliment slips and 250 single sided cards. Letterheads and compliment slips are printed full colour on 115gsm bond. Business cards are printed full colour on 380g card matt laminated.
If you want to discuss this or any other print package
contact us
for more information.