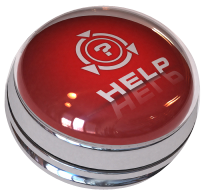 TCRM can help with a wide variety of hardware and the operating systems needed to run them.
We also offer remote support, this is available on a pence per minute rate (please ask the operator for the cost of this call, you will be invoiced when the problem is resolved). We can control your PC remotely thereby providing you with a fast and cost effective fix. We also may ask you to use logmein, if so please use this link.
If you have a virus or backup problem we can help so please get in touch. In brief we offer services in the following areas:
PC builds, repairs upgrades etc.
Server design with resource scaling to make sure your purchase is fit for purpose.
Server installation by qualified staff.
Network design
Network installation and configuration.
Virus removal and prevention
IT Consultancy
So if you do not know your DNS from your netbios or your DHCP from your WINS we have the expertise to help.
We repair all sorts of IT kit, laptops, pc's and other types of computer. We can also visit your home or business to diagnose any problems you have. From a simple internet connection or a major network problem - we can help.
A call to +44 (0)1656 655669 may make your life easier and ensure your IT works for you.