Welcome to the news pages of TCRM.
If you're based in Pontypridd or Pontville and are interested in Web Design we like to keep you informed as to what is happening in the microcosm that is TCRM. We offer Web Design services to the world and yes that does include Pontypridd and Pontville. For website design that screams quality
contact
TCRM.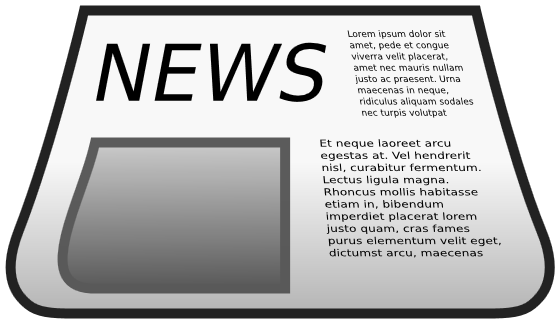 Number of News Items in your selection is 85. The number of items is larger than the maximum per page, please filter to refine
1
|
2
|
3
|
4
|
5
|
6
|
7
|
8
|
9
|
Please click on title to view detail: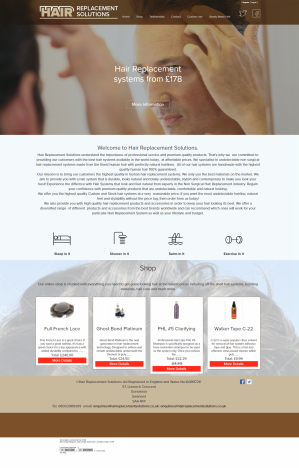 New Ecommerce Site for Hair Replacement Solutions
TCRM are proud to announce the launch of a new e-commerce site for Hair replacement solutions.
Their mission is to bring our customers the highest quality in human hair replacement systems. They only use the best materials on the market. They aim to provide you with a hair system that is durable, looks natural and totally undetectable, stylish and contemporary to make you look your best! Experience the difference with Hair Systems that look and feel natural from experts in the Non Surgical Hair Replacement industry.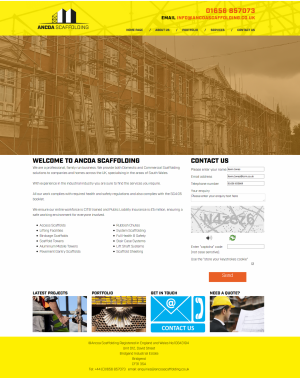 A new brochure site for Ancoa Scaffolding Ltd
Ancoa are a professional, family run business. They provide both Domestic and Commercial Scaffolding solutions to companies and homes across the UK, specialising in the South Wales area and beyond.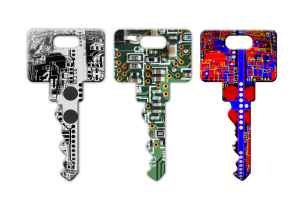 Google Chrome and SSL
The big news this month (forgetting Brexit, Diana, North Korea and Trump) is the decision of google to start flagging insecure connections within their Chrome browser.In essence this means if your site has no ssl certificate Chrome (and no doubt all other browsers in time) will tell your customers that your site has security issues.
We in TCRM have already informed our customer base of this change and we offer an ssl encryption option at a very competitive price, if you think you need this facility and we think you will please contact us ASAP.
If you want to read more detail on this subject here are a few articles that will help.
http://money.cnn.com/2016/09/08/technology/google-chrome-flag-non-secure-sites/index.html

https://arstechnica.co.uk/information-technology/2017/01/firefox-chrome-start-calling-http-connections-insecure/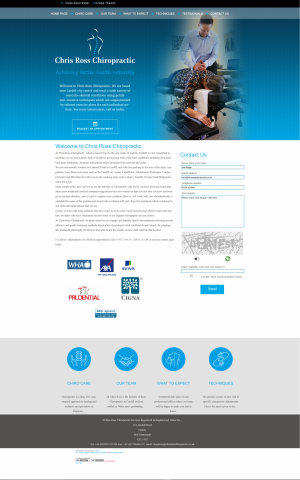 A new brochure site for Chris Ross Chiropractic
TCRM are proud to announce a new brochure site for Chris Ross Chiropractic.
Many people today have still yet to see the benefits of Chiropractic care but if you have tried and found that other more traditional medical treatment suggestions have not worked or that you feel that you have not been given enough attention, care or time to explain your condition, then we will work with you wholeheartedly to establish the cause of the problem and to provide a solution with safe, drug free treatment which is tailored to suit each individual patient that we see.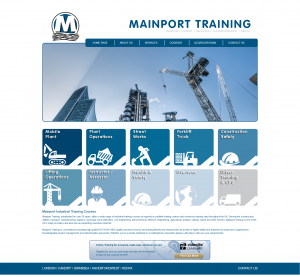 New Brochure Website for Mainport Training
TCRM are proud to announce a new brochure site for Mainport Industrial Training.
Mainport Training, established for over 20 years, offer a wide range of industrial training courses at regional accredited training centres and numerous training sites throughout the UK. Serving the construction, utilities, transport, manufacturing, logistics, quarrying, local authorities, civil engineering, petrochemical, offshore, engineering, agricultural, aviation, railway, waste and other sectors, Mainport Training is one of the UK's major providers and also has an expanding overseas client list.
The Nicholls Arms - A new site by TCRM
TCRM are proud to announce the launch of a new brochure site for "The Nicholls Arms".
The Nicholls Arms is a traditional country pub in the village of Coytrahen, Bridgend. The Nicholls Arms is a grade 2 listed building that dates back to the 18th Century. When you enter the Nicholls Arms it is like stepping back in time especially with the photographic history and memorabilia around the pub.
Louise & Mark Turner welcomes you to the Nicholls Arms, where you will feel at home with the cosy chesterfield sofas and roaring log fires on the cold days.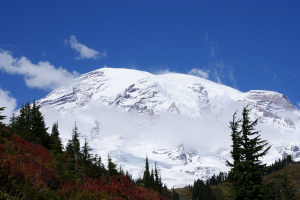 News July 2015
When we quote for a web site we include quite a few teccie specifications that are on the whole ignored or at least not understood, so this month we wanted to try to explain a few of the terms.
This is going to get a bit(lot) nerdy but stay with us, we hope the information will enlighten you a little.
So here we go, geek hat, sandals and socks at the ready, trekky tickets booked.:
Meta Data: Is the data contained in the header, it offers information about the current web page that a visitor is currently on, it helps google and such decide what the page is for.
Responsive design: The ability to view your website on various devices such as computers/ipads/smartphones etc.
Content Management System: Also known as CMS, this is the backend tool for managing a site's content Using CMS makes it easier to change the site's content.
Semantically correct mark up: Document may be enclosed within span or div elements with meaningful class names such as enquiry, or find us here.
Navigation: It means menus, links and things, ensuring you customers can easily get around your web site.
Cascading Style Sheets: This is the system used to separate the design from the content allowing the html to be as simple as possible to improve search engine positioning.
HTTPS: This is a protocol which allows encryption between the clients browser and the server, this minimises password theft.
Web Standards: Standards are specifications recommended by the World Wide Web Consortium (W3C) for standardizing website construction.
XHTML: Stands for Extensible Hypertext Mark-up Language. Basically, XHTML is a standard, that has been rewritten to comply with XML rules.
XHTML 1.1 Strict compliancy, one of modern standards that web sites should adhere to, google likes this.
So there you go, you are now a little more knowledgeable and can impress your friends and family.
And... yes..... before you ask..... TCRM web sites do all the above.
And... What has this picture got to do with anything, well it hasn't, we just like it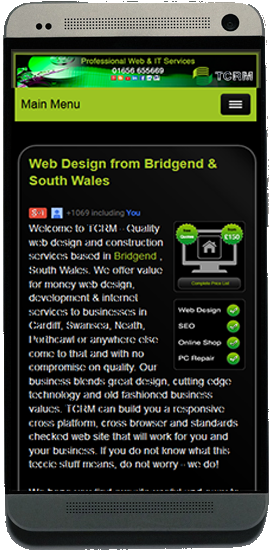 News June 2015
We are sure everyone is being inundated with sales calls, stating the world is ending if your web site is not mobile/tablet friendly and if you give them loads of money they will fix it.
However, there are a few things to think about before acting. Just for a change we'll look at some of the reasons not to change.
Your web site may already pass most of the tests google like. If you don't know, ask us and we'll check for you.
If your demographic does not use mobile/smartphones is there a need? We have one or two customers that this may apply to.
If you are thinking of an upgrade/redesign of your site, why not roll it all up together?
You do not like making money that much and you have far too much business anyway.
Ok, we are being a little tongue in cheek but they are a few reasons why not to upgrade. If anyone but google had the formula that google uses to position your site they would be as rich as google itself, so on the whole these phone calls are plain marketing calls trying to panic you into spending money but they are not necessarily wrong.
However, let us look at the other side of the coin!
There are many reasons for having a mobile/tablet friendly site and let us look at them and see if it affects your business:
1.    Mobile/ Tablet usage is going through the roof, well over 50% of browsing now happens on mobile devices, so many of your customers might not be seeing your products well presented.
2.    Positive user experience on your web site is essential, if your site is not mobile friendly it is like having a shop with the lights off for over half your customers, clearly a very bad business decision.
3.    Responsive design  (which is the most popular way of achieving mobile/tablet friendly web sites) has SEO advantages, so your google position can be affected by how good your mobile setup is. How much it affects your site is not well known but it certainly does have an effect.
4.    You could use your new mobile friendly site in you advertising, run a promotion saying your site is now mobile friendly, this will stimulate traffic which is what you want!
Web sites age, if your web site is more than a few years old it may very well need a refresh so what are you waiting for. Give us a ring and let's talk.
Have a great month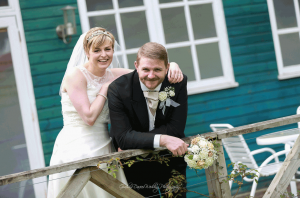 News May 2015
I am going to go for a totally personal start to our news this month, this is because we celebrated (my wife and many family and friends) the marriage of our eldest son Paul, to his beautiful bride Samantha. Everyone had a fantastic day and the happy couple are now on honeymoon cruising around the med.
So, what has this got to do with the TCRM and business I hear you ask, easy, have you seen how much weddings cost! Please can you all immediately spend thousands on upgrading your web sites as currently our diet consist mainly of gruel and water and I have had to give up drinking. Sorry, only joking! I had to give up drinking because of the diet.
I must give a namecheck to a few of the companies that helped make the wedding day so fabulous, they all gave their best, thanks.
So my personal thanks to:
Castell Coch: Wedding venue -
http://cadw.gov.wales/daysout/castell-coch/?lang=en
Graham Davies: Photography -
http://www.grahamdaviesphotography.co.uk/
Coed-Y-Mwstwr Hotel: Wedding breakfast venue -
http://www.coed-y-mwstwr.com/
Singleton Cars: Transport -
http://www.singletonslimos.com/
I have started crying again so a rapid change of subject!
I wanted to flag something up, if you have a great idea for an online business but the setup costs are high please come and talk to us. We are really keen to see local business succeed and if we can help by spreading the costs out or coming to some form of deal to get the idea off the ground we really want to hear from you. At least you can get an impartial view on the idea to see if it has commercial possibilities.
So that is it for the month lots of great projects underway so busy busy busy, have a great May.
TCRM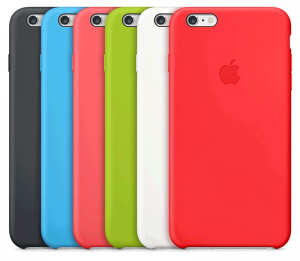 News April 2015
I hope the News has not affected you too much, I am at a loss as to how they will continue without that key element in the mix.
Am I talking about Jeremy and Top gear, no.
Am I talking about Janice Atkinson and UKIP, no.
Am I talking about Afzal Amin and the Conservatives, no.
No it is far more important than this collection of minor trivia, no, it is Zayn has decided to quit One Direction because he wants a quiet life. If the world wants to buy music from this "Modern Beat Combo" who are we to criticise but is it really important enough to feature on the News, I am sure the people who care do not listen to the news anyway!
Another ground breaking piece of news that seems to have drifted by today  is Apple's announcement of their latest generation handset, strangely called the "BirNisan", which apparently is the name of the developers dog.
We really think Apple have lost the plot on this one. As you may be aware the latest Iphone already has sensors built in that can detect your blood pressure, heart rate and body temperature, well it does not take much programming to work out your mood from this data.
The system then responds in a few ways (all configurable). The case changes colour, modifies your Itunes playlists and if you buy Apple's latest add-on it will release a perfume. All these done automatically based on you mood. We are not sure what sort of smell it will release if you need the toilet but I am sure Apple have a suitable fragrance.
Anyway I digress, little time for writing lots of news today as these web sites will not write themselves so we will cut it short there, have a great month.
TCRM
TCRM provide Pontycymmer, Pontypool and Pontypridd Web Design. If you are from the
Transantarctic Mountains
region, sorry we cannot help as Andrea hates the cold otherwise no problem,
contact
us for that great web site