An essential part of business today is conducted on line, this is normally referred to as e-commerce.
TCRM are fully committed to help you become 'e-savvy'. We use the latest software and systems to give your site an easy to use, reliable and flexible e-commerce web presence. We have a demonstration system on this site, please try it out.
We can provide to your specification: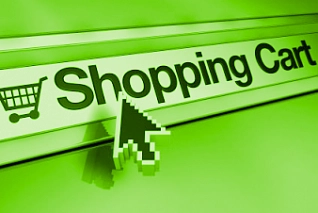 Full PayPal integration with the shopping cart
Add an unlimited category levels
Add an unlimited number of products
Order status emails
Customer account records, individual special discounts
Promotions, sales and discounts, referral tools
Powerful administration tools, SSL encryption
Relate products to one another
Relate products to many categories
Allows multiple images for every product
Individual member payment options
Fully customisable postage and packaging model
Define bulk discount levels for each product
Product variation choices for the customer (such as colour, size etc)
Newsletter creation and sending, banner advertising via TeamTool
Sell downloadable products such as documents, books, reference works or audio files
Offer multiple versions of the same download product
Allows users to download their previous purchases again
Essentially you tell us how you want the system to work and we will custom build it for you at a cost that we hope will delight you.
These systems need backend administration systems. We would be delighted to demonstrate one of our live systems to show you how easy it can be. To give you a taster take a look at our portfolio sites and they will show you what TCRM can deliver.
So, do you want to be the next Amazon or Ebay, talk to TCRM and we may be able to help you reach your goals.
Contact TCRM Technology Ltd on +44 (0)1656 655669 Or email us on
enquiries@tcrm.co.uk
Since our ecommerce system is written for us by us we have the ultimate control in delivering what you need to deliver a premier service to your customers. Our e-commerce solution along with our content management system are both in-house developments and both systems have all the necessary features to make your online venture a success.
Your online shop can be tailored to meet your exact requirements,
contact TCRM
to discuss how we can help you.