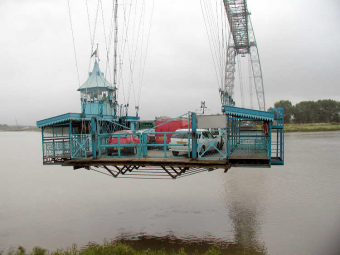 Been trawling the web for long? Look no more! If you need a Web Design company to create or improve your web site your search is over. Since you found us you probably use the terms Web Design, Web Designer, website design along with Newport, Rogerstone or Bettws or something similar. We are not from Newport, but we do create great distinctive websites that are technically first class. We cannot claim any allegiance to the Newport Dragons but since you found us you can clearly see we know the tricks to get found on Google. This search engine you used it has deemed worth showing you our site because we targeted specific terms. We are based in Bridgend and we are Welsh experts in getting your website noticed. TCRM design, build and host web sites that look fabulous and do their job well. We are also nowhere near as expensive as colleagues down Cardiff Bay or in the the city centres. This means we can offer small web sites through to full e-commerce site at very competitive prices. If you're the next e-entrepreneur
contact us
and get a web company that really does now their stuff. If you need evidence try our
portfolio
. We know these sites will make you pick up the phone.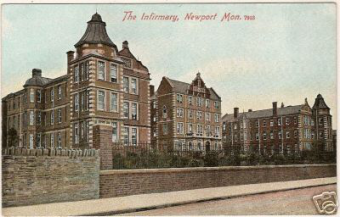 TCRM are Web Design experts committed to the success of your organisation. We care about the success of businesses in Wales. If you need a company that is:
Cost effective
Experienced
Professional
Reliable
Welsh
Staffed by experts
Driven
You need a quality web sites from TCRM, South Wales - supplying Newport Web Design that will make you and your business visible to the world wide web.
Ydych chi'n cofio...? / Remember when ... ? - 26/02/2019
Awydd clonc am y dyddiau a fu a heddiw yng Nghasnewydd? Dewch i ymuno â gwirfoddolwr yn yr amgueddfa, Peter Brown, i rannu eich atgofion o dyfu yng Nghasnewydd. Dewch i weld casgliad lluniau a gwybodaeth preifat Peter sy'n gysylltiedig â Chasnewydd. Bob dydd Mawrth am 2pm yng nghroglofft yr amgueddfa. Fancy a chat about Newport past and present? Why not join museum volunteer Peter Brown and share your memories of growing up in Newport. Explore Peter's private collection of images and information relating to Newport. Every Tuesday at 2pm on the Museum Mezzanine.
Arddangosfa / Exhibition: Yr Olygfa o'r Bryn / The View from the Hill - 30/04/2019
Mae Yr Olygfa o'r Bryn yn arddangosfa o ddyfrlliwiau gan Frances Hawkins, y mae'r rhan fwyaf ohonynt yn dod o gasgliad sy'n cael ei gadw gan Amgueddfa ac Oriel Gelf Casnewydd. Roedd Hawkins yn wraig i ficer Eglwys Gwynllyw ac roedd hi'n paentio'r dirwedd leol, led-wledig a oedd mor gyfarwydd iddi yn ystod degawdau canol y bedwaredd ganrif ar bymtheg. Mae ei chelf yn darlunio bywyd o arwahanrwydd cymdeithasol, ac yn rhoi ymdeimlad beidio â bod â chysylltiad â'r newidiadau tyngedfennol yr oedd y chwyldro diwydiannol yn eu creu yn ne Cymru'r adeg honno. The View from the Hill is an exhibition of watercolours by Frances Hawkins, the majority of which are from a collection held by Newport Museum and Art Gallery. Hawkins was the wife of the Vicar of St. Woolos, and she painted the semi-rural, local landscape that she knew so well during the middle decades of the nineteenth century. Her art depicts a life of social exclusivity, and provides a sense of detachment from the momentous changes that industrialisation was rapidly imposing on South Wales during this period.
Carers Group - 28/03/2019
Do you help to look after someone? Carers are invited to join us for a cuppa and a chat with other carers and the council's community connectors team at anytime between 10am and 11.30am for information and mutual support. You will be made very welcome! 10am - 11.30am