Been trawling the web for long? Look no more! If you need a Web Design company to create or improve your web site your search is over. Since you found us you probably use the terms Web Design, Web Designer, website design along with Newport, Rogerstone or Bettws or something similar. We are not from Newport, but we do create great distinctive websites that are technically first class. We cannot claim any allegiance to the Newport Dragons but since you found us you can clearly see we know the tricks to get found on Google. This search engine you used it has deemed worth showing you our site because we targeted specific terms. We are based in Bridgend and we are Welsh experts in getting your website noticed. TCRM design, build and host web sites that look fabulous and do their job well. We are also nowhere near as expensive as colleagues down Cardiff Bay or in the the city centres. This means we can offer small web sites through to full e-commerce site at very competitive prices. If you're the next e-entrepreneur
contact us
and get a web company that really does now their stuff. If you need evidence try our
portfolio
. We know these sites will make you pick up the phone.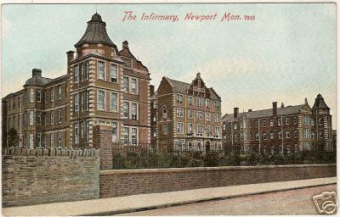 TCRM are Web Design experts committed to the success of your organisation. We care about the success of businesses in Wales. If you need a company that is:
Cost effective
Experienced
Professional
Reliable
Welsh
Staffed by experts
Driven
You need a quality web sites from TCRM, South Wales - supplying Newport Web Design that will make you and your business visible to the world wide web.
Sesiynau Crefft Gwyliau / Holiday Craft Sessions - 26/10/2021
Sesiynau Crefft Gwyliau Ymunwch â'n sesiynau crefft yn ystod y gwyliau a gwnewch eich tirlun eich hun, wedi'i ysbrydoli gan waith celf a arddangosir yn Amgueddfa ac Oriel Gelf Casnewydd. Darperir yr holl ddeunyddiau. Mae lleoedd cyfyngedig ar gael ar gyfer pob un o'r ddwy sesiwn ar 26 Hydref sy'n dechrau am 10am ac 11am ac yn para 45 munud. Dylid trefnu lle ymlaen llaw drwy e-bost i Barbara.Bartl@newport.gov.uk er mwyn osgoi siom, er y gallwch alw heibio ni allwn sicrhau y bydd lleoedd ar gael. Mae'r digwyddiad yn addas ar gyfer plant rhwng 3 ac 11 oed a bydd yn cael ei gynnal yn yr Oriel Gelf ar y trydydd llawr. Cofiwch fod yn rhaid i blant fod yng nghwmni oedolyn bob amser a bod angen masgiau ar gyfer y rhai dros 11 oed (oni bai eu bod wedi'u heithrio). Cesglir manylion cyswllt at ddibenion Profi, Olrhain a Diogelu. Bydd manylion yn cael eu storio'n ddiogel am 21 diwrnod a dim ond ar gael i Wasanaeth Profi, Olrhain a Diogelu'r GIG ar gais. Holiday Craft Sessions Join our holiday craft sessions and make your own landscape picture inspired by artworks on display at Newport Museum and Art Gallery. All materials will be supplied. Limited spaces are available for each of the two sessions on 26 October which start at 10am and 11am and last 45 minutes. Bookings should be made in advance via email to Barbara.Bartl@newport.gov.uk to avoid disappointment as walk ins may be accepted but spaces cannot be guaranteed. The event is suitable for children aged 3 - 11years and will take place in the Art Gallery on the third floor. Please be aware that children must be accompanied by an adult at all times and masks are required for those over the age of 11years (unless exempt). Contact details will be collected for Test, Trace and Protect purposes. Details will be stored securely for 21 days and only made available to the NHS Test, Trace and Protect Service on request.
Kris Nock Big Band: Live in Concert - 29/10/2021
Performing live for one of the first times since the beginning of the pandemic, the Kris Nock Big Band produce analysis unforgettable wall of sound! With some of the best musicians from around the UK, the Kris Nock Big Band put on a show not to be missed!
Gofalu am Gasgliadau Amgueddfeydd / Looking after Museum Collections - 10/11/2021
Sgwrs ar-lein amser cinio: Gofalu am Gasgliadau Amgueddfeydd Dysgwch ragor am sut mae Amgueddfa ac Oriel Gelf Casnewydd yn gofalu am y casgliadau yn y sgwrs anffurfiol hon ar-lein. Beth mae Amgueddfa ac Oriel Gelf Casnewydd yn ei gasglu? Beth sy'n digwydd i wrthrychau unwaith y byddant yn y casgliadau? Sut gofalir amdanyn nhw? Cyflwynir y sgyrsiau ar Zoom ac maent yn para am tua 45 munud gyda rhywfaint o amser ar gyfer cwestiynau wedyn. Cyflwynir y sgwrs hon yn Saesneg. Mae'n rhaid cadw lle o flaen llaw, dim ond hyn a hyn o lefydd sydd ar gael. https://www.eventbrite.com/e/lunchtime-talk-looking-after-museum-collections-tickets-194406484027 Online lunchtime talk: Looking after Museum Collections Find out more about how Newport Museum and Art Gallery cares for the collections at this informal online talk. What does Newport Museum and Art Gallery collect? What happens to objects once they are in the collections? How are they looked after? Talks are delivered on Zoom and last for approximately 45 minutes with some time for questions afterwards. This talk is delivered in English. Spaces are limited and booking is essential. https://www.eventbrite.com/e/lunchtime-talk-looking-after-museum-collections-tickets-194406484027