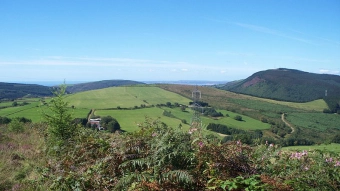 Welcome to TCRM- suppliers of great websites to the Port Talbot area. If you are an organisation or business in need of effective internet marketing then you are lucky, well not lucky exactly more like we were destined to meet! The truth is we have been trying to meet people looking for Web Design services in Port Talbot. That's why our SEO (search engine optimisation) is set to search for people looking for Web Designers in Port Talbot. We are a small but extremely efficient and cost effective bunch of web builders that know how to get found on Google (after all we just did).
So we know how to get found on Google. What's next? I would guess you would want to know if our web sites look great. Well we could just say yes, but perhaps a good idea would be to take a look at designs we have supplied in the past. We have a great
portfolio
page for just that! I am sure there are many other questions about Web Design, but let us assure you that we make great web sites. So please give us a call or drop us an email and let's get talking. After a five minute chat you will see we are a bunch of professionals that will deliver a great web site for you and your organisation.
If you are worried about what sort of web sites we can deliver to
Port Talbot
"stop right now" (Said in a Meatloaf way). We can deliver:
Brochure sites to deliver a straight forward message about your business
Ecommerce sites to sell your good direct to the billions of internet users out there
Directory systems to deliver lists of product or services for multiple businesses
Events systems to tell the billions out there what is happening in your venue
Anything else you can think of, or what we call bespoke.
Why use TCRM? It's really quite simple. We are the full package for
Web Design port talbot
. Our websites look great, that is a given, but not the end of the story. We are one of the few companies in the area that can deliver you a web site that excels in many different ways. When people start talking xhtml and css3 many people glaze over, but in reality it is just as important as a good design. With TCRM your design will be made into a web site that search engines like and it will be hosted on our own servers with an uptime (percentage of time the site is fully functional) approaching 100% (yep, no failures for years).
We aspire to be:
The best value for money

Web Design

company service for

Port Talbot

.
The supplier of the best looking websites in the area.
Your preffered supplier until the internet gets replaced by something telepathy based.
A company that never spells Port-Talbot with a hyphen.
So, what are you waiting for? Pick up the phone and
contact us
soon.