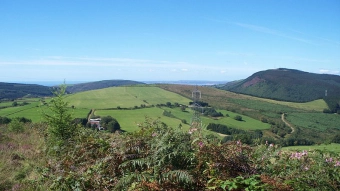 Based in the Port Talbot area? Need to create or improve your web site? Searching for a Web Design company that knows what they are doing but will not break the bank? You may have searched for Web Design, Web Designer, web site design along with Aberavon, Sandfields, Margam or something similar and found us. TCRM are not based in Port Talbot although the MD is actually from Neath but these days your web supplier can really be anywhere in the world. We do not support the Wizards. Nope. We are just good at what we do. This page is discovered by Google (or some other search engine) and has been ranked as a page worth showing because we targeted specific search terms and because the site is built in a way that google loves. TCRM are committed to the success of business in Wales, and if you want to succeed you need to contact us today because we can help you succeed.
Your success is our success We want you to join the TCRM fold and get you site working for you.
TCRM strive to be:
Innovative
Responsive
Efficient
Cost Effective
Experts
Driven
You really do need the best - Web Sites of quality from a South Wales company that will help your business succeed and provide Port Talbot Web Design for the 21st century.