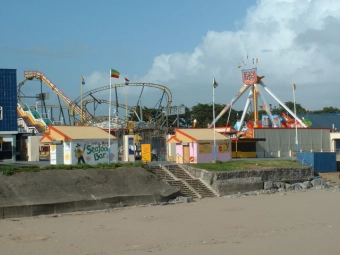 Porthcawl is a delightful seaside town located on the South Wales coast half way between Cardiff and Swansea. It has lovely beaches, great people, good restaurants and fabulous pubs. It is sometimes difficult to focus on work when Porthcawl is so close but to be a little more focused TCRM offer a Web Design service for the Porthcawl area.
One of the many claims to fame in Porthcawl is the annual Porthcawl Elvis Festival. Arguably the biggest elvis festival in the world. If you want more details visit their web site (built by the chaps and chapesses at TCRM of course) @
www.elvies.co.uk
. If you are Elvis fan or not the Elvis Festival is a great fun family weekend for all. In addition it has a very popular surfing community based primarily in Rest Bay.
Also one of the best Fish and Chop shops in the area is located in Porthcawl, hungry? I am!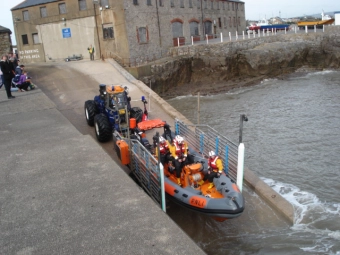 TCRM are a well established vendor of great web sites for many businesses in the area. If your business needs a web presence or just a revamp we can help. TCRM combine old fashioned business values with cutting edge technology. Our site are created with the latest techniques and processes in mind. This results in web sites that look good and work well especially on the search engine front. If you need Web Design and your in Porthcawl we hope you will contact us and talk.
We offer:
XHMTL 1.1 Compliant Sites
CSS 2/3 Compliant Sites
SEO Optimised build
Great Service
Great Prices
Great Coffee
Go on
visit us
today.
Thursday: Sunny Intervals, Minimum Temperature: 0°C (32°F) Maximum Temperature: 5°C (42°F)
Maximum Temperature: 5°C (42°F), Minimum Temperature: 0°C (32°F), Wind Direction: Easterly, Wind Speed: 20mph, Visibility: Good, Pressure: 1003mb, Humidity: 79%, UV Risk: 2, Pollution: Low, Sunrise: 07:56 GMT, Sunset: 16:10 GMT
Friday: Sunny, Minimum Temperature: -1°C (31°F) Maximum Temperature: 5°C (41°F)
Maximum Temperature: 5°C (41°F), Minimum Temperature: -1°C (31°F), Wind Direction: North Easterly, Wind Speed: 7mph, Visibility: Good, Pressure: 1010mb, Humidity: 77%, UV Risk: 2, Pollution: Low, Sunrise: 07:57 GMT, Sunset: 16:10 GMT